Montana Legal DNA Testing Laws & Statutes
Nebraska Legal DNA Paternity Testing To Change Name On Birth Certificate
Nebraska Birth Certificate Vital Statistic Information:
If you need to obtain a copy of your child's Nebraska birth certificate, or want to change your child's name, buy the needed Nebraska legal DNA paternity testing kit to prove your relationship, and then contact the office of vital statistics for Nebraska (NE)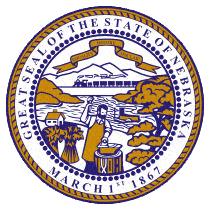 Nebraska (NE) Vital Records
Nebraska Bureau of Vital Statistics
1033 O Street, Suite 130
Lincoln, NE 68508-3621
Nebraska (NE) Vital Statistic Application
Phone (402) 471-0918
Nebraska Legal Paternity DNA Testing Laws & Statutes:
Need court approved legal DNA testing for Paternity, Siblings, Grandparent, Avuncular Aunt/Uncle, and/or USCIS immigration DNA Testing in your city & state? We offer AABB Accredited Legal DNA Tests for USCIS Immigration Visa, CRBA, Child Support Enforcement, estate planning, Social Security Benefits, or any other legal purpose which requires an AABB accredited DNA test. You may also use our Nebraska legal DNA paternity testing kits to change names on a birth certificate with your local vital statistics office. The important legal DNA statutes information below will help you to learn more about the Nebraska Legal DNA paternity testing laws in your state.
According to the Laws of Nebraska and paternity statute 43-1415
(1) The results of the tests, including the statistical probability of paternity, shall be admissible evidence and, except as provided in subsection (2) of this section, shall be weighed along with other evidence of paternity.
(2) When the results of tests, whether or not such tests were ordered pursuant to section 43-1414, show a probability of paternity of ninety-nine percent or more, there shall exist a rebuttable presumption of paternity.
(3) Such evidence may be introduced by verified written report without the need for foundation testimony or other proof of authenticity or accuracy unless there is a timely written request for personal testimony of the expert at least thirty days prior to trial.
Annotations: When genetic tests show a probability of paternity of 99 percent or more, a rebuttable presumption is created without the need for any other evidence. State on behalf of Dady v. Snelling, 10 Neb. App. 740, 637 N.W.2d 906 (2001). [More]
Ordering Easy As 1 2 3
CHOOSE DNA TEST TYPE
Choose the type of  relationship that you need DNA answers for, and who is available to do the testing.
LEGAL OR NON-LEGAL
Decide if you need answers for just personal knowledge or if you need answers for court or other legal matter.
PLACE SECURE ORDER
Place order online on our secure shopping cart with credit card or PayPal. DNA test kit is delivered overnight.