California Legal DNA Testing Laws & Statutes
California Legal DNA Paternity Testing To Change Name On Birth Certificate
California Birth Certificate Vital Statistic Information:
If you need to obtain a copy of your child's California birth certificate, or want to change your child's name, buy the needed California legal DNA paternity testing kit to prove your relationship, and then contact the office of vital statistics for California (CA)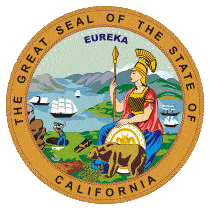 California (CA) Vital Records
California Bureau of Vital Statistics
Office of Vital Records – MS 5103
P.O. Box 997410
Sacramento, CA 95899-7410
California (CA) Vital Statistic Application
Phone (916) 445-2684
California Legal DNA Paternity Testing Laws & Statutes:
Need court approved legal DNA testing for Paternity, Siblings, Grandparent, Avuncular Aunt/Uncle, and/or USCIS immigration DNA Testing in your city & state? We offer AABB Accredited Legal DNA Tests for USCIS Immigration Visa, CRBA, Child Support Enforcement, estate planning, Social Security Benefits, or any other legal purpose which requires an AABB accredited DNA test. You may also use our California legal DNA paternity testing kits to change names on a birth certificate with your local vital statistics office. The important legal DNA statutes information below will help you to learn more about the California Legal DNA paternity testing laws in your state.
According to the Laws of California & paternity statutes 7550-7558
7550. This chapter may be cited as the Uniform Act on Blood Tests to Determine Paternity.
7551. In a civil action or proceeding in which paternity is a relevant fact, the court may upon its own initiative or upon suggestion made by or on behalf of any person who is involved, and shall upon motion of any party to the action or proceeding made at a time so as not to delay the proceedings
unduly, order the mother, child, and alleged father to submit to genetic tests. If a party refuses to submit to the tests, the court may resolve the question of paternity against that party or enforce its order if the rights of others and the interests of justice so require. A party's refusal to submit to the tests is admissible in evidence in any proceeding to determine paternity. For the purposes of this chapter, "genetic tests" means any genetic test that is generally acknowledged as reliable by accreditation bodies designated by the United States Secretary of Health and Human Services.
7551.5. All hospitals, local child support agencies, welfare offices, and family courts shall facilitate genetic tests for purposes of enforcement of this chapter. This may include having a
health care professional available for purposes of extracting samples to be used for genetic testing.
7552. The genetic tests shall be performed by a laboratory approved by any accreditation body that has been approved by the United States Secretary of Health and Human Services. Any party or person at whose suggestion the tests have been ordered may demand that other
experts, qualified as examiners of blood types, perform independent tests under order of the court, the results of which may be offered in evidence. The number and qualifications of these experts shall be determined by the court. [More]
Ordering Easy As 1 2 3
CHOOSE DNA TEST TYPE
Choose the type of  relationship that you need DNA answers for, and who is available to do the testing.
LEGAL OR NON-LEGAL
Decide if you need answers for just personal knowledge or if you need answers for court or other legal matter.
PLACE SECURE ORDER
Place order online on our secure shopping cart with credit card or PayPal. DNA test kit is delivered overnight.